Matopos Railway Terminus
Why Visit?:
Part of the historic railway network of Zimbabwe, but paid for by the Rhodes Trustees.
Constructed in 1903 this was always a recreational line with visitors catered for by the Terminus Hotel.
This quixotic branch line closed in 1948; superceded by the convenience of the motor car.
How to get here:
From Bulawayo centre take Robert Mugabe Way from the city; this turns into Matopos Road which continues south 30 kilometres to the National Park boundary. Soon after passing REPS School (a prominent white building on the right) continue on the road to Kezi rather than turning left to the Matobo National Park. From here 4.5 KM take the road going left toward the Matobo Police Camp and Hospital, but before reaching them at 5.4 KM turn right at a small white painted culvert (no signpost) and drive 400 metres on a dirt track overgrown with grass to the Railway Terminus. The Cyrene Mission which turns off on the right just a few yards after the Matobo Police Camp and Hospital turnoff is built on the old railway track to Westacre junction.
GPS reference: 20⁰24′40.28″S 28⁰28′29.38″E
The terminus, now in a very dilapidated state is on the old rail route into the Matobo Hills. By starting at the Cyrene Mission, it is possible to follow the route of the old railway line, and see the approach to the hills that was so familiar to visitors in the early twentieth Century. Surrounding the old Matopos Terminus are the old houses, the Hotel, the arboretum and offices of a once thriving "Matopos" hamlet. There is untapped potential in this historic site.
Rhodes funded the branch line into the Matopos and when he died from heart failure in 1902, aged 48, at his seaside cottage in Muizenberg, Cape Town, his body was brought up via rail, from the Cape to present day Zimbabwe, with the funeral train stopping at every station to allow mourners to pay their respects.
Surprisingly, the coffin was not brought by rail to the Matobo Railway Terminus; instead a gun carriage was drawn by twelve black oxen, which had been specially trained during the preceding fortnight to mount the steep approaches of Malindidzimu (Worlds's View) with the heavy load.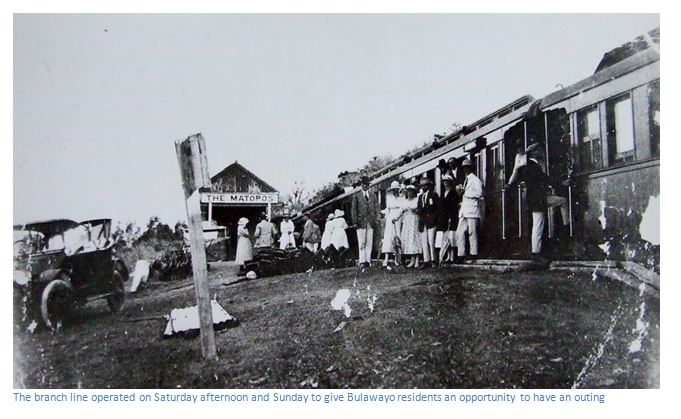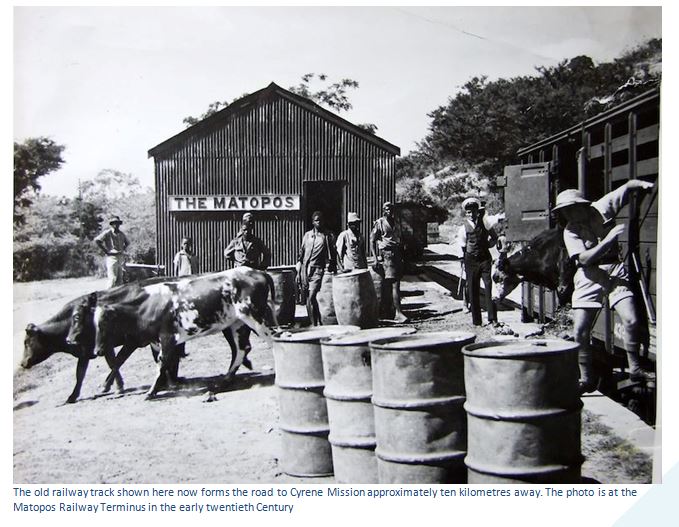 The platform survives along with a piece of railway track the length of the platform and the original buffer, the corrugated iron shed with its wooden door, the platform sign with "THE MATOPOS" and the Memorial erected by The Historical monuments Commission in conjunction with The Rhodesia Railways Historical Committee. The plaque reads: "MATOPOS BRANCH LINE. This plaque marks the site of the railway terminus of the Matopos branch line opened 07th November 1903 closed 2nd June 1948. The nine mile line from Westacre Junction was built in accordance with provisions in the will of Cecil Rhodes so that the people of Bulawayo may enjoy the glory of the Matopos from Saturday to Monday."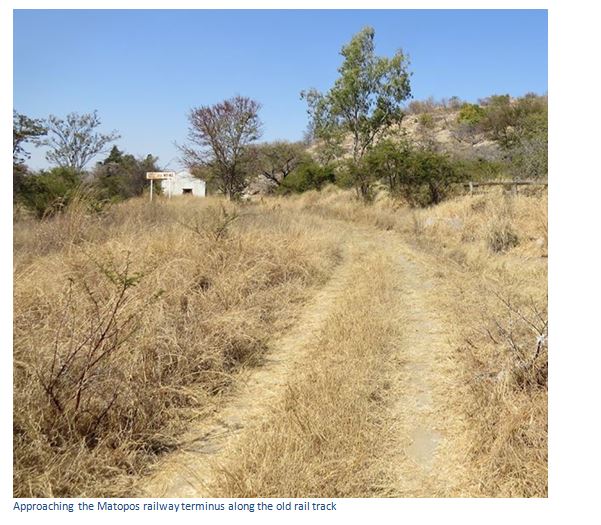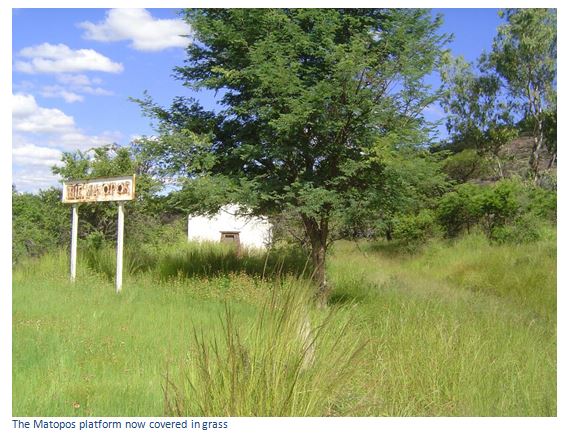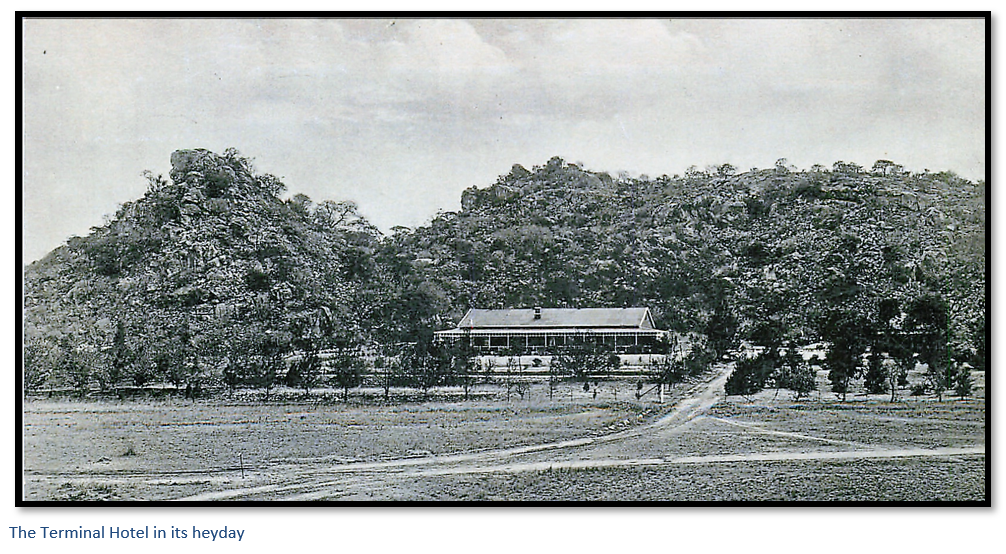 When to visit:
All year around Monday to Sunday 6am to 6pm