Horse riding in the Mavuradonha with Varden Safaris
Why Visit?:
The Mavuradonha wilderness area is still one of the wild places of Zimbabwe and riding on horseback must be one of the best ways of exploring it in the care of licensed guides and keen staff.
Varden Safaris have been included in the independently audited Green Safari Guide – Africa's Finest. As only 1 of only 2 camps listed in Zimbabwe and 1 of 50 camps in Africa, this is a great achievement for them.
Like many wildlife enthusiasts' both management and staff are passionate about conservation and are helping to conserve the African Wild Cat, Serval, Civet, Pangolin, Aardwolf, Southern African Hedgehog, and Genet.
The horse riding safaris take place about 180 kilometres north of Harare in a very remote area of the Mavuradonha Mountains.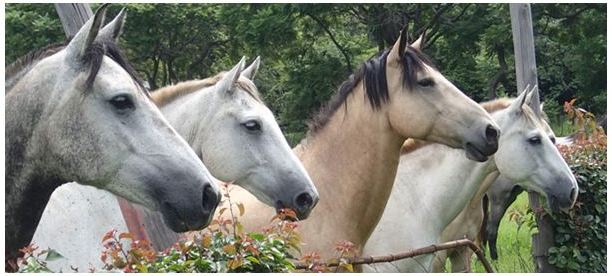 Days 1 and 5 are spent at Kopje Tops Lodge, which has a striking stone and thatch dining area that commands views over the surrounding plains and trees and six widely spread chalets that can accommodate up to 12 guests.

Day 2 starts before dawn at the campfire with a mug of fresh brewed coffee / tea and muffins and then a ride to Bat Caves Camp through the Great Dyke. The horse ride is slow but technical, negotiating rough and rocky terrain in search of elephant, buffalo, eland, sable, kudu, zebra and many other species. A packed lunch is enjoyed on the Tingwa River with Bat Cave Camp being reached in the afternoon. A hot bucket shower and drinks by the campfire followed by a wholesome, freshly prepared dinner will relax you before bed in a comfortable walk-in tent. In the dusk guests will see 20,000 giant Egyptian fruit bats as they fly out into the neighbouring woodlands.
Days 3 and 4 are spent exploring the Mavuradonha on horseback from Bat Cave Camp and the horse rides are determined by riders abilities and interests of the group – there is no fixed itinerary and activities may include an early morning walk to the caves to see the large colony of Egyptian fruit bats, or a short climb onto Bat Cave rock for stunning views of the Tingwa River Valley, or some birding around camp.
Day 5 is a return horse ride to Kopje Tops Lodge although there is no set trail back but will depend on what wildlife is encountered within the 600sq km of deep river valleys bisected by towering rock faces and mountains covered in woodlands.
Day 6 is a horse ride to the village where most of the staff are living and a visit to a community project called Honey for Money where you can see bee hives and buy delicious honey direct from the bee-keepers. After brunch guests are returned to Harare.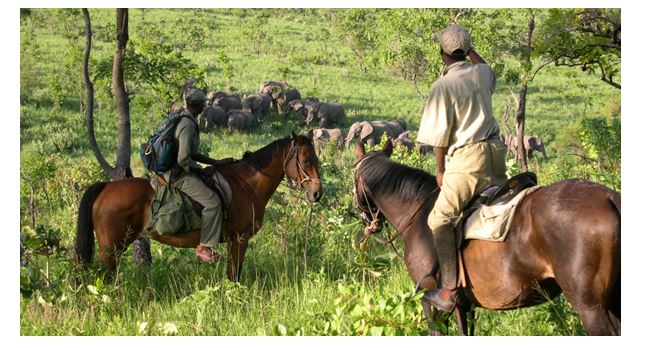 The horses are crosses between thoroughbreds and track horses and have been trained in the classic English way of riding. When you encounter large animals whilst riding; stay calm, move behind your guide and follow instructions. The guides carry a satellite phone in case of emergencies. It is vital that riders have full medical and emergency evacuation insurance. Saddles are Australian stock saddles and South African trail masters and most horses ride in a snaffle bit. The tack is made from good quality English leather and synthetic GP.
Fee:
Entrance and accommodation fees are charged