Gallery Delta
Why Visit?:
For many years a Harare tradition for its art exhibitions and promotion of local artists.
The gallery is a colourful venue which always has something exciting and alternative to view.
View for paintings, graphics, ceramics and mixed media sculptures.
Easy access and an enjoyable experience to visit.
How to get here:
Central Harare at 110 Livingstone Avenue / Ninth Street, Robert Paul's Old House, Greenwood Park, Harare
GPS Reference: 17⁰48′06.51″S 31⁰02′16.81″E
Website: new.gallerydelta.com
Gallery Delta's formative years were at Strachan's building in Manica Road from 1975, where under the patronage of Derek Huggins and Helen Lieros, the gallery promoted contemporary paintings, graphics, textiles and ceramics whilst most of the contemporary art scene concentrated on Shona sculpture. The Gallery also served as an alternative venue for changing art exhibitions, multiracial theatre and jazz performances during the tense environment prior to Independence in 1980.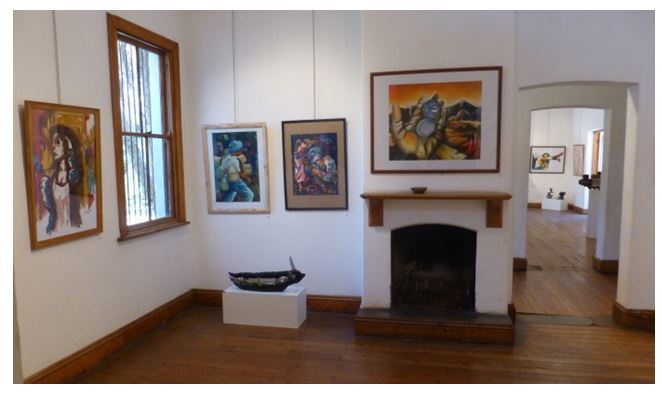 The birth of African contemporary painting was very slow, as there were few facilities for serious art study and most African artists were stone sculptors, or wood carvers. Slowly, however, the established artists such as Marshall Baron, Robert Paul, Arthur Azevedo, Helen Lieros, Henry Thompson, Thakor Patel, Stephen Williams, Rashid Jogee, Simon Back, Berry Bickle, Richard Jack, Gerry Dixon and others began to be joined by a new generation of African artists at the end of the 1980's with the encouragement of Christopher Till, the then Director of the National Gallery, the BAT workshop and Gallery Delta. They included Luis Meque, George Churu and Richard Witikani, in the 1990's they were joined by Shepherd Mahufe, Hilary Kashiri, Fasoni Sibanda, Ishmael Wilfred, James Jali, Hilary Kashiri and Lovemore Kambudzi, who emerged through the annual 'Young Artists' and group exhibitions
In 1991, Colette Wiles offered the old, dilapidated, and in part derelict house at 110 Livingstone Avenue, which had been the home of her father, the painter Robert Paul, for nearly forty years until his death in 1980, as the new venue for the Gallery Delta. The house was built in 1894 and lays claim to being one of the oldest surviving buildings in Harare. Its conservation involved a two year project, from 1991 to late 1993, to repair and restore it to its original appearance, and to build an adjoining amphitheatre, all of which was undertaken and completed by Gallery Delta with the help of Peter Jackson architect, and many loyal friends and supporters.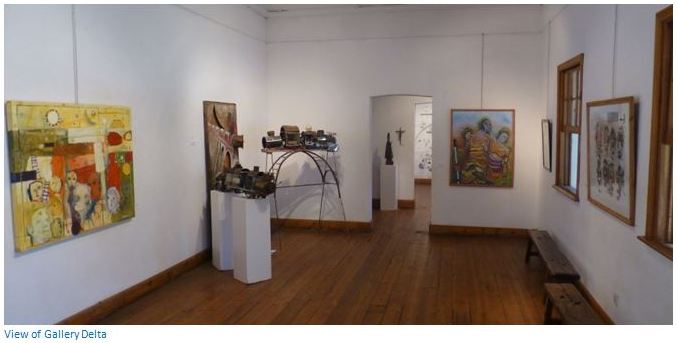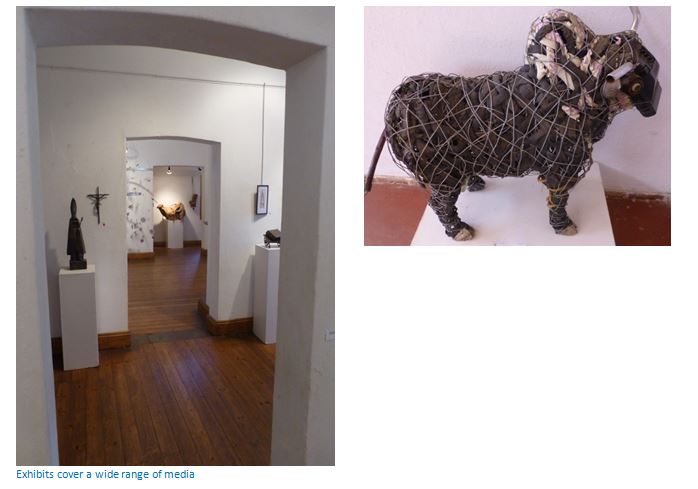 In the 1990's the Gallery was hosting many exhibitions and there were many painters emerging which attracted local and foreign collectors and clients. Through 2000 until today, new artists of promise have emerged, but political uncertainty and instability resulted in a long economic decline that has resulted in many artists and collectors leaving the country for more promising futures than can currently be found in Zimbabwe. The gallery continues to promote art through changing exhibitions and to help aspiring artists as far as it is able to do so and to hold music, theatre, and literary events in the amphitheatre.
In order to survive Gallery Delta required additional donor and sponsor support on which it had become dependent and so in 2008 created, by deed of donation trust the Gallery Delta Foundation for Art and the Humanities governed by a board of trustees, which in the words of Derek Huggins "continues to maintain Gallery Delta, situated in Robert Paul's old house amongst lawns and wild palms, as a unique place, a creative space, refuge, and source of peace and inspiration, which makes a difference to people's lives."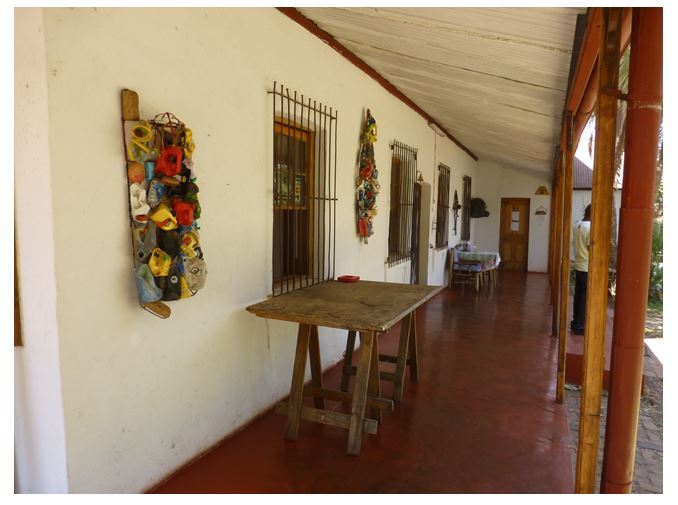 The gallery has always had a reputation for presenting the best of Zimbabwe's contemporary painting, so the content is always appealing; the staff is welcoming and the atmosphere within this historic old house that has been so well restored makes for an enjoyable and uplifting experience.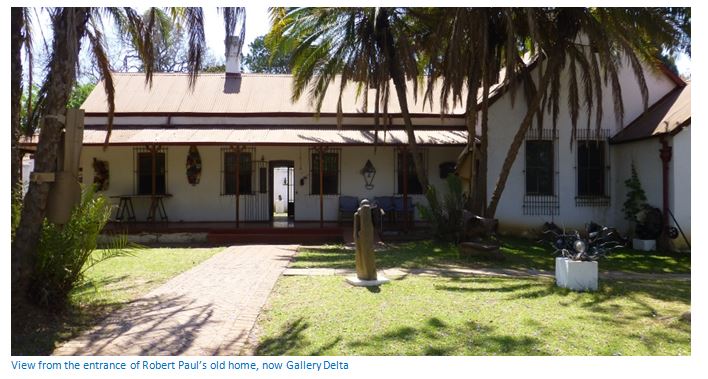 When to visit:
Monday to Friday 8:30am to 5pm; Saturday 9am to 12am